The new Flatpack2 SHE Rectifier
The new Flatpack2 SHE rectifier has taken conversion efficiency one step further, into the 98% range, thereby reducing waste by 50% again. And this with no compromise whatsoever when it comes to quality and reliability.
Innovation at work
The Flatpack2 SHE is a natural evolution of the Flatpack2 HE, built on a technology that has been proven and tested over time. But it is also the result of innovative new solutions. In a joint development project with Infineon, a leading component supplier, a new type of GaN power transistors has been developed, tested and extensively verified. This CoolGaN™ technology helps increasing efficiency from high to super high, without driving cost through the roof. And, of course, without any compromise when it comes to the reliability or quality that Flatpack2 owners have become accustomed to.
50% reduction of power loss
Flatpack2 SHE is the coolest conversion module ever – reducing wasted energy and heat dissipation to a minimum. The difference between HE and SHE is illustrated below.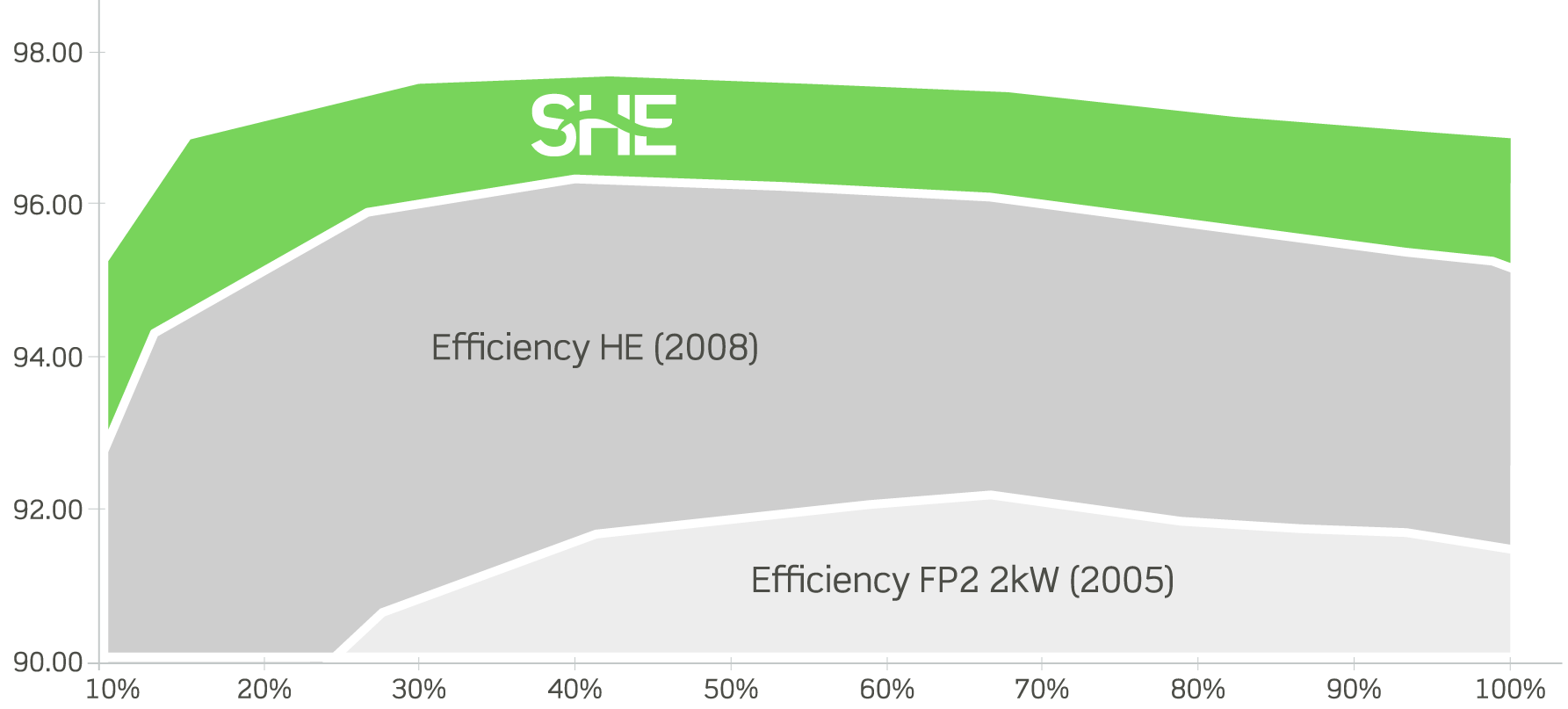 The savings effect and impact– in terms of reduced energy usage, environmental footprint and OPEX – depends on the number of modules replaced, their age and performance – and for new systems – the efficiency and reliability of alternative options.
Substantial savings potential
The following examples provide a fair representation of the savings potential: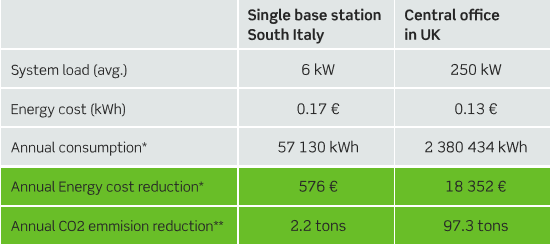 * Based on existing rectifiers with 92% efficiency **Source: Environmental Protection Agency (EPA) estimated one kilowatt-hour produces 1.52 pounds (0,689 kg) of carbon dioxide (excluding line-losses).